5 million Swedes keep their important documents in Kivra
All of your important things, stored in one place.
Kivra is a better place for your important things. Collect letters, invoices, receipts and more - all of which you otherwise would have stored in binders, pockets or in different piles of paper. Kivra is safe, accessible and good for the environment.
At Kivra, we want to contribute to society. We challenge old truths and develop smarter and more sustainable ways for you to handle all your important documents. We ask ourselves everyday if there are smarter ways of doing things that will make the world a better place. Why should trees be cut down, paper to be made and post to be carried out by car - when we can just send it digitally, straight to your phone? And why should you worry about not finding important documents which you've kept in a drawer at home, when it can all be kept in one place where it's always available? The same thing goes for receipts, vaccine certificates and all of your other important documents.
Kivra has more than 5 million users. More than 30 000 companies use Kivra to send documents, invoices, receipts, doctors appointments, payslips and much more.
Our core values
Teamovation

This reflects on how we work together to create a sustainable, safe and reliable digital infrastructure. Regardless of what we're working with, everyone at Kivra is part of developing and driving the product forward.

Happy-Happy

Happy-Happy is a way of thinking. It's about finding solutions in which all parties involved get exactly what they want. This applies to everything we do from product development to workplace culture. We want to create an environment where everyone feels their best, and performs at their best. Happy-Happy.

Friendly

We're user friendly and environmentally friendly. We're also a friendly workplace. It's in our DNA.

Safe & Reliable

Kivra is safe and reliable. Everyone should feel confident that all of their important documents are kept safe and secure in Kivra and that they are available at all times. Kivra is also a safe and reliable place of work - both physically and psychologically. We take care of our employees. We offer a variety of insurances, company healthcare and other benefits.
Benefits
Leadership training program

Annual rollout of leadership programs where you get the chance to develop your leadership skills.

Health benefit ("friskvårdsbidrag")

5000 SEK / year in health benefit

Collective Bargaining Agreement ("kollektivavtal")

We have signed IT & Telekomavtalet with Unionen, meaning that all our employees are covered by a broad range of insurances and benefits.

Market leading pension deal - ITP1

Market leading pension deal, ITP1, with extra health insurance.

Private healthcare insurance

Private healthcare insurance that covers all healthcare except dental care.

Work from anywhere

The possibility to work from other locations in Sweden and Europe.

30 days of paid vacation per year.

Work equipment

Everything you need to do your thing (computer, phone, mobile subscription)

Monthly competence lunches

Every month we host a competence lunch. The topic varies, but the purpose remains the same - competence sharing and development.

Breakfast

The office is usually stuffed with breakfast for those who want.

A nice, cosy office in central Stockholm

Paid parental leave

We top up any parental leave to 90% of your salary.
Our recruitment process
Step 1 - Introduction interview

We'll tell you all there is to know about us, and you get to introduce yourself further.
Step 2 - Team interview / culture fit

You get to meet some of your future colleagues in the team. You'll get a better understanding of everyday work at Kivra, ways of working and team values.
Step 3 - Case interview

You get a case assignment, which varies depending on the position. You get to prepare it at home, and then present it for us.
We like to keep a short, tight recruitment process. But we never call off on quality. Our Talent Acquisition team has many years of experience in recruiting, using fair and unbiased assessment methodologies based on science. We use split decision making in our recruitment process, to keep it free from discrimination.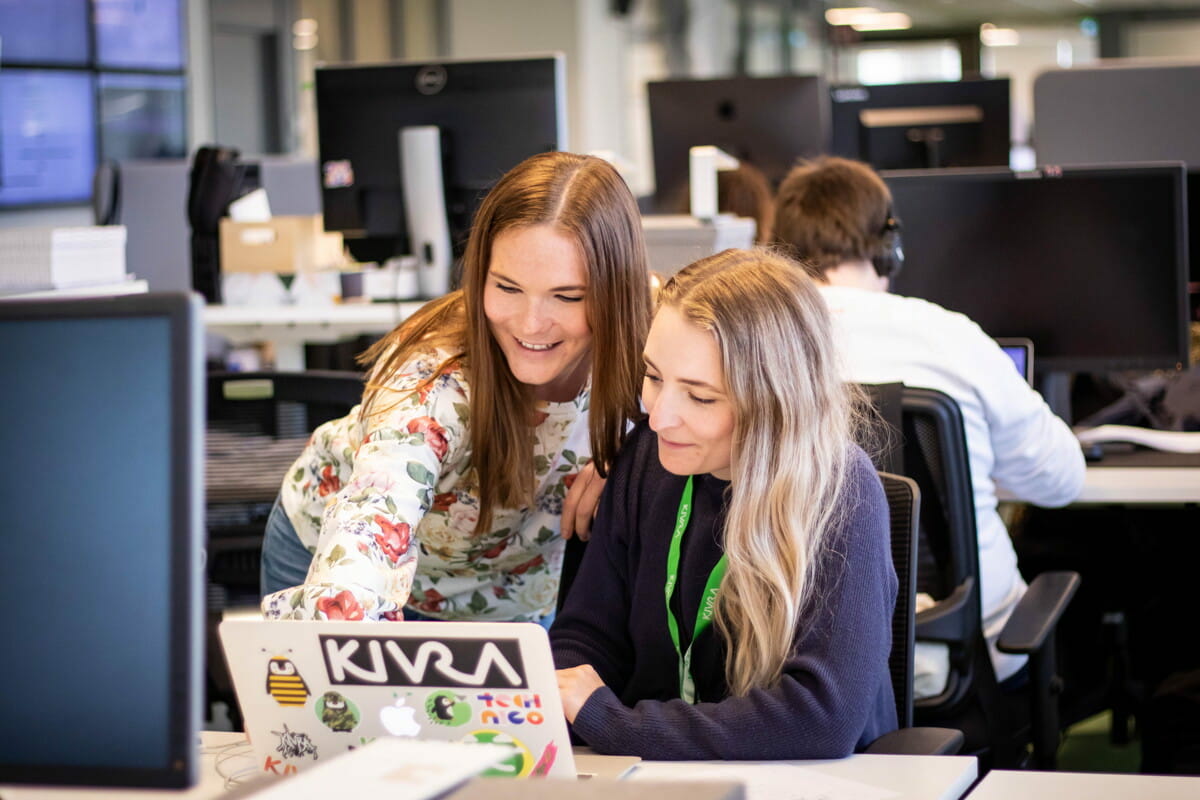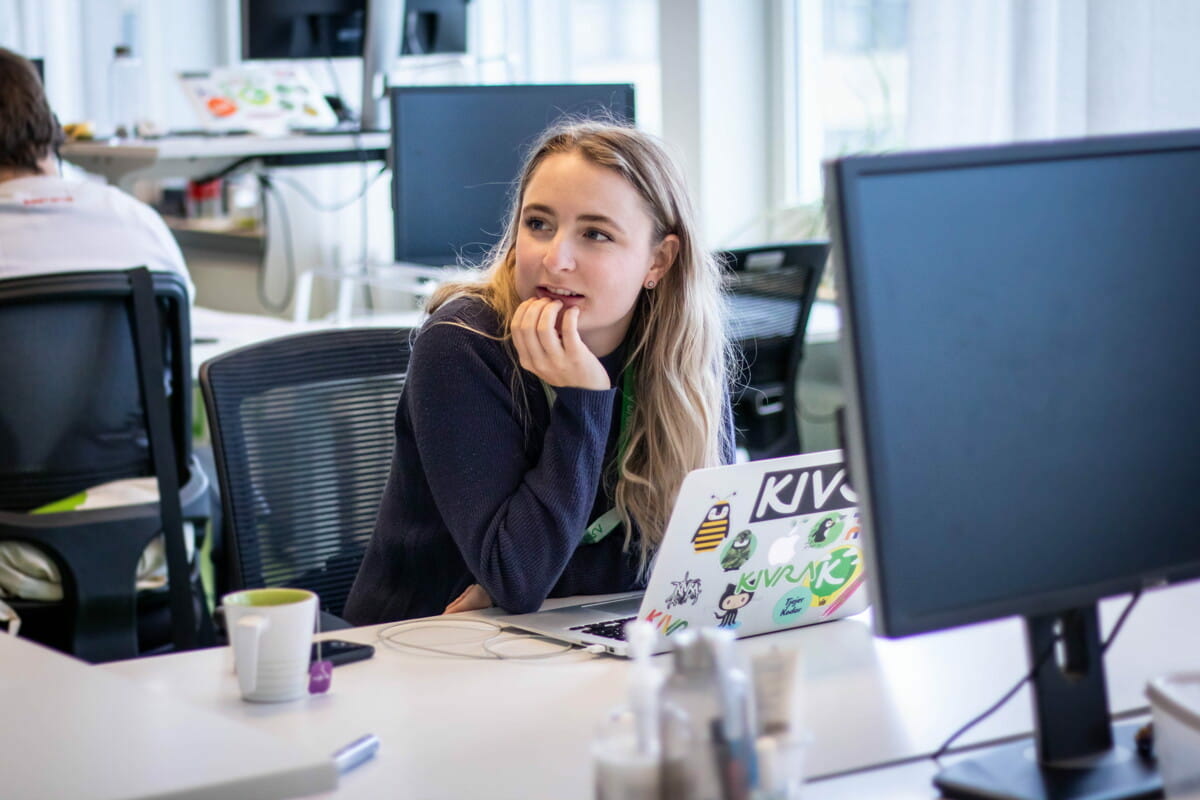 About Kivra AB
Kivra is a better place for your important documents. Collect letters, invoices, receipts and more - which you would otherwise have had in binders, pockets or in different piles of paper. Safe, accessible and good for the environment.